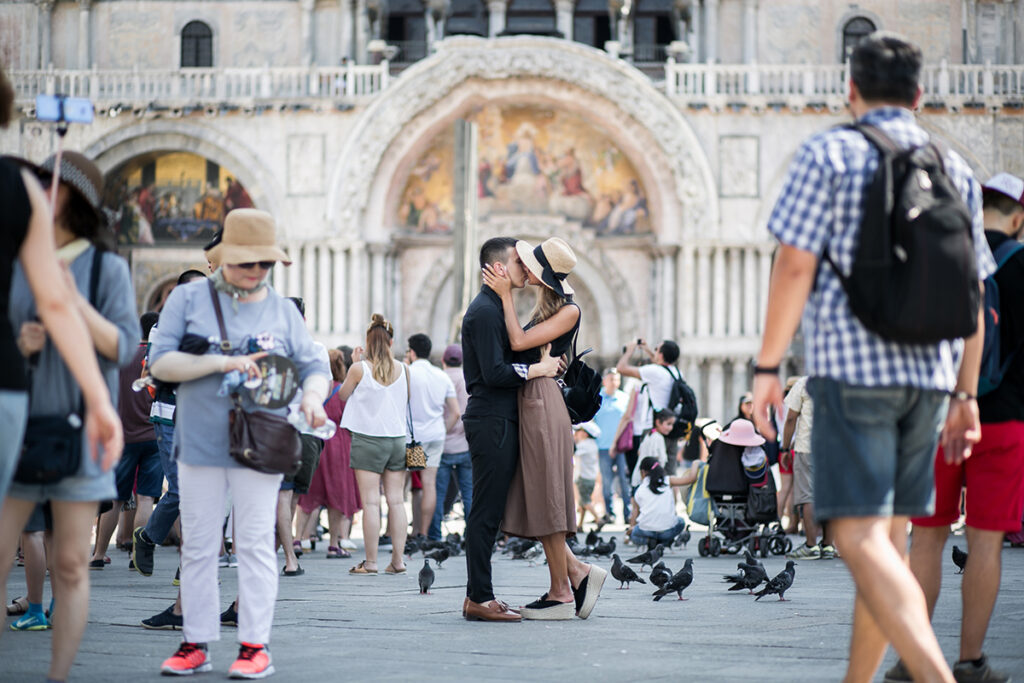 Public Photography Is No Crime
Photographers are no strangers to arrest when it comes to taking photographs of public affairs. In fact, it is never a crime to take photos and videos of public servants on duty. There is no such law for that.
As a matter of fact, police must not prevent people from filming in public. Also, they can't confiscate any recording device or intimidate people to delete recordings. They are also not allowed to tamper and manipulate films. However, they may continue to do those things as long as they have a court order or a warrant.
Not known to many, you can freely film in a public space like in the mall and transportation stations. Before doing so, make sure to ask permissions from property owners. Once deemed improper, the owner's representatives can request to stop such activities.
Laws are clear in this case. However, filming public officers is another issue. This worries the media as they cover day-to-day events. Despite the law stating that public filming is not an offence, an arrest is still possible for breaking another law.
Statement
Canadians have the right to film and take photographs in both public and private places. People can also share or publish these recordings. These amateur recordings are so valuable nowadays. They became an important instrument in combating crimes committed. Most especially those by the authorities. On the other hand, it can also clear them from false accusations. This is the reason for usage of body cams and video dash cams in police vehicles. It is the standard issue in law enforcement now.
History
Coverage of violations of the people's right to film publicly happened in the past few years. In fact, some even resulted in an investigation or much more, a public scandal.
The case of Polish Robert Dziekanski is the most appropriate example. In 2007, he died in the Vancouver airport after the RCMP officers tasered him. Paul Pritchard filmed the whole incident. He then went to the police to surrender the video. However, they failed to return the recordings to him after 48 hours. So, he filed a lawsuit against them. The video served as vital evidence in this case. Thus, the admittance of misleading the public. Later on, it was agreed to financially settle with the victim's mother.
In 2012, Karen Selick published a column in the National Post regarding an incident at her client's home. Some police officers made threats to those filming the happenings. Others even confiscated mobile phones used to film. Selick criticized the incident involving the police and even described it as criminal.
Toronto Star photographer Alex Consiglio was arrested in 2013. The police stopped him from taking photos and asked him to leave Toronto's Union Station. The photos he took include pictures of police officers in the area. This resulted in his arrest and a charge of trespassing. Despite filming on private property, the Union Station is open to the public. Hence, what he did is clearly not an offence.
These are just a few concerning events related to the issue. Being in a democratic country, it violates the people's right to film. And sadly, it is due to actions made by the authorities. This will happen again and again as laws continue to be non-existent.
Analysis and Recommendations
The cited examples shows the level of aggression in the authorities' actions. These are all results of preventing people from filming in public. By doing this, they ended up not only depriving the people of their rights. But also greatly damages the reputation of law enforcement. People usually look up to the authorities in upholding their rights. But they ultimately failed to do so in those instances. Laws are definitely necessary in ensuring that people can exercise their basic rights. At the same time, these can also guide the authorities in these situations. The violence needs to stop as there is no crime committed to filming in public.